Hi my lovelies,
Here I thought the only thing I had to look forward to was getting back into thesis-mode - but OH NO - how amazing it is to receive a small package in the mail with goodies - paid by me - sent by the most amazing friend Katrine, who is traveling around the U.S. this summer (note: she is just as amazing when she is back in Odense ;))
I had put together a small wish list for her and here are all the goodies I excitedly received today:
1) TRESemmé FreshStart Dry Shampoo Spray. I have heard so many great reviews of this, so I thought I'd give it a try. Never before have I ventured into the dry shampoos but there's a first for everything! I will do an updated blog soon w/ more detailed reviews of a lot of the things I've acquired over the last couple of months!
2) I am so exited to try this Revlon PhotoReady Foundation in 006 Medium Beige or 008 Golden Beige to see if it is as good as all the rave reviews claim! I will probably try to mix it with my ColorStay for a less shiny finish! Very exited about this!
3) I also got a back up of my favorite foundation primer by Laura Mercier - the oil free one that makes my make up last all day without melting off or smudging! Good stuff - I highly recommend this to anyone! (note: depending on you skin type there are different versions of this - my skin is combination/oily!)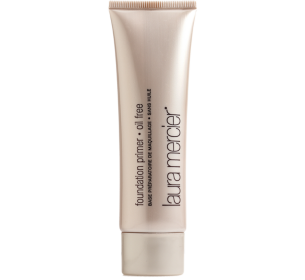 4) My new favorite lip product is without a doubt the Korres Lipbutter in Jasmin. They were out of that but I got their LipSaverRoll with three amazing lip butters. This is the first lip balm that I can put on at night and then wake up with soft lips the next morning. My lips tend to dry out a lot during the night so thumbs up! The roll contains Mango (sheer peach), Guava (clear) and Pomegranate (sheer coral). Check out makeupbytiffanyd's review here:
Tiffany's November Favorites
5) A new friend (Thanks Christina) recommended I try the BareMinerals (id) foundation. I've been kind of sceptical about trying mineral foundation since I've tried MAC's mineral foundation and others, which did not provide a very good coverage. However, Christina convinced me I would still see the same coverage, so here goes...I decided to get the 5-Piece-Starter-Kit in Medium Beige. It contains the Original SPF 15 Foundation, the Matte SPF 15 Foundation, an Original Mineral Veil, a Warmth All-Over Face Color and a Mini Full Flawless Face Brush. I will try it out over the next few days and let you know what I think in my collective review post!
6) I also got two back-ups of my favorite facial cleanser Cetaphil!
That was it! Thank you to Katrine, who was so nice to run around L.A. picking up things for me;)
So what do you think? Please leave a comment below and tell me about your latest beauty-buys, about what you'd like me to blog about or what kind of beauty products you want to try out!
xoxo
msbeautyblogger
(photos:
tresemme.com
,
revlon.com
,
lauramercier.com
sephora.com,
cvs.com
)