Hi my lovelies,
Friday, the celebrities manned the phones during the Hope for Haiti charity concerts in NYC, London and L.A.
Saturday night it was back to business - or at least movie business - when they walked down the Red Carpet at the SAG Awards after a successful almost 60 million dollars Hope for Haiti night.
Inside Sandra Bullock won over Meryl Streep - at the star studded event where the stars vote for each other.
My pick for the five best dressed at the SAG 2010: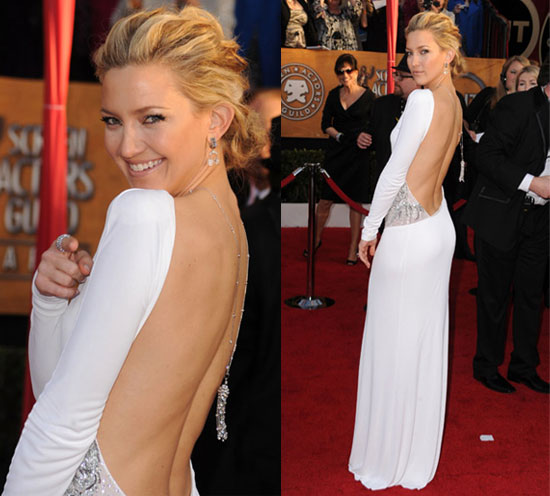 1) Kate Hudson: When she nails it fashion-wise, you think that she could never do anything wrong. Unlike her too harsh and sculpted Golden Globe dress, this backless Emilio Pucci gown could even dub for a very fab and fashion forward down the aile dress. Absolutely loved it.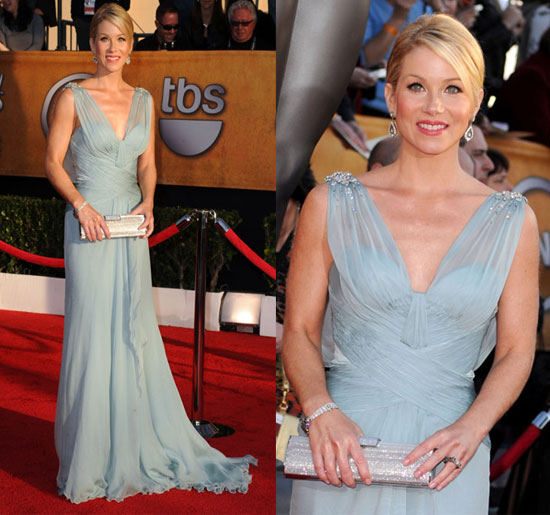 2) Christina Applegate: Occationally, she looks rather dress-up-doll-like but last night she looked absolutely stunning in this flowy gray with light green undertones Roberto Cavalli gown. The jewelry and hair made the look flawless and very old hollywood'esk!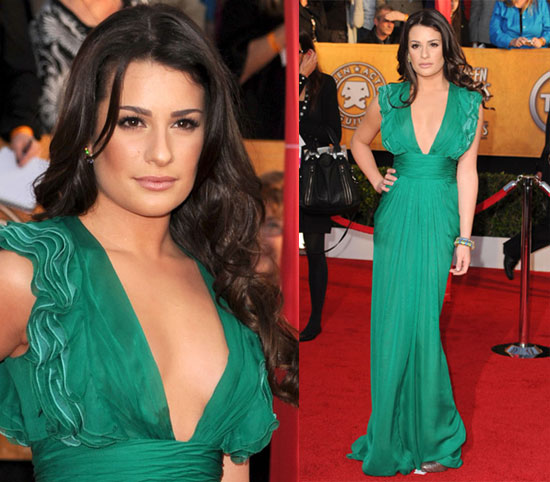 3) Lea Michele: The red carpet newcomer –and a personal favorite of mine from the Globes, looks like she's been in the business for ages judging by her perfect emerald green Malandrino gown.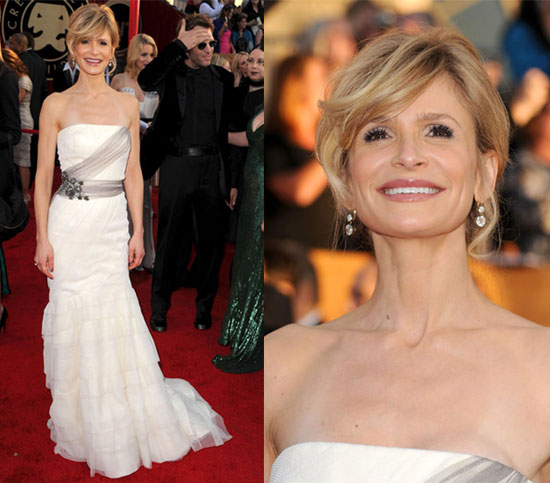 4) Kyra Sedgwick: Her ivory Vera Wang fishtail gown makes this Hollywood starlet shine like royalty. It looks effortless and simply red carpet.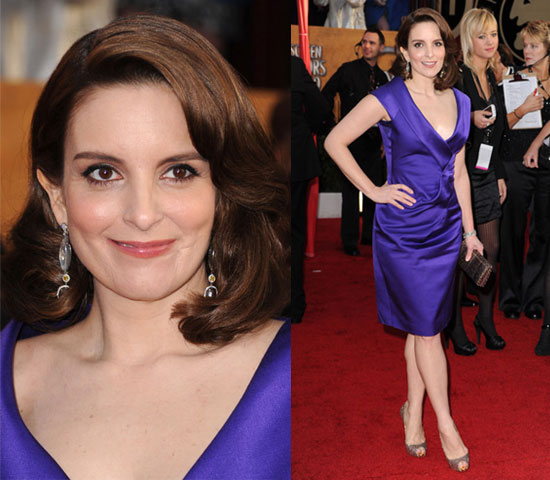 5) Tina Fey: This time around she got it right! The 30 Rock Star got it right in a purple satin Ferragamo sheath and sparkling Christian Louboutin pumps! The answer - Keep it simple! And go for blue dresses! And Leboutins!
What do you think?
xoxo
msbeautyblogger
(photos: fabsugar.com)